Training and Development Based in Hong Kong
for Overseas People
The Pasona Global Edge programme centers on developing skills that are essential in the contemporary business world.Through a combination of language, communications and business training, trainees will gain important insights into business and the language skills necessary to succeed in a global market.
Simultaneously, trainees will have an opportunity to experience the vitality of an international city by immersing themselves into the environment for an extended period of time – from as little as two weeks to several months.
The duration and content of the programme is fully customizable to suit your organization's needs.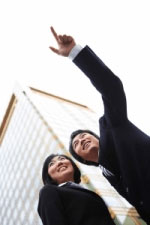 Why in Hong Kong?
Experience vitality and flexibility
……from a metropolis that is international and multicultural with a professional atmosphere being the center of global trade.
Gain business survival skills, speed, and enthusiasm
……from individuals working in the most competitive place in the world.
Strength of Pasona Education
Extensive experience and wide network. Customer・Local student・Business person

Full compliance and Reliability. Visa support, recognized school license

A well established support network from staff living in HK

Global support by Pasona Group. Comprehensive service by One Pasona
<Placement of overseas training>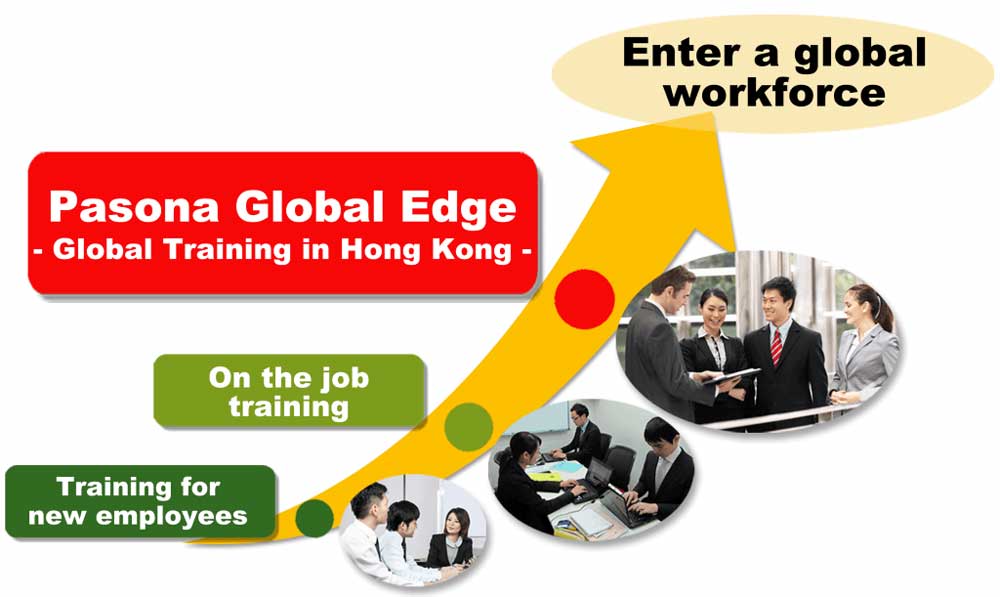 Special features of Pasona Global Edge -All training contents are customizable to meet your needs-
Action learning
Action learning is a unique programme that combines learning global skills through a process of self actualization, collaboration and tackling real business issues. Action learning will help you realise your own potential and develop future learning goals through this distinctive educational process in Hong Kong's global business environment.To nurture real global talent, join Pasona Education's leading (premier, superior) learning opportunity and become part of a growing team of successful and satisfied participants.Expect complete support from experienced facilitators during the term.
Action learning process <for example..>

Global Leaders Lecture
Attend lectures held by global business people and leaders, recruited via our extensive global network.
Corporate Visits
learn about global business by visiting multinational corporations, local corporations, and Japanese corporations. Click edit button to change this text.
Group Discussions and Debates
with those chosen from the 2,000 students studying Japanese at Pasona Education, debates and discussions will be held to help trainees attain skills in persuasion and assertiveness.
OJT
Participate in different events to experience employment in an international setting Corporate Visits
English Immersion Programme
Global Edge is a full English immersion programme to help participants adjust and become accustomed to an international business environment.You will gain the survival skills by looking at the actual global business world in a "multi-cultural city", Hong Kong.
Various Business Training Programmes
We can arrange various programmes depending on the trainee's background or their skills.
<For example> Language training, marketing strategies, presentation training etc.