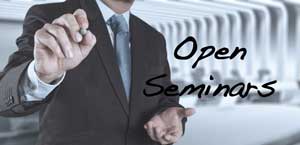 Open seminars have been regularly held since 2008. Participants of the seminars will be able to improve specific skills through case studies, group work, discussions or presentations. Through working with other aspiring individuals, participants can then see the world with different perspectives which will in turn motivate them in their career.
Please contact Ms. Celia Lam on 2577 8002 for application and enquiries.
* Please note that a minimum of 6 participants is required.
* Participants will receive an Attendance Certification upon completion.
Business Japanese Business Manner (December 1)
Understand intercultural communication and enhance business practices!